It all starts with identification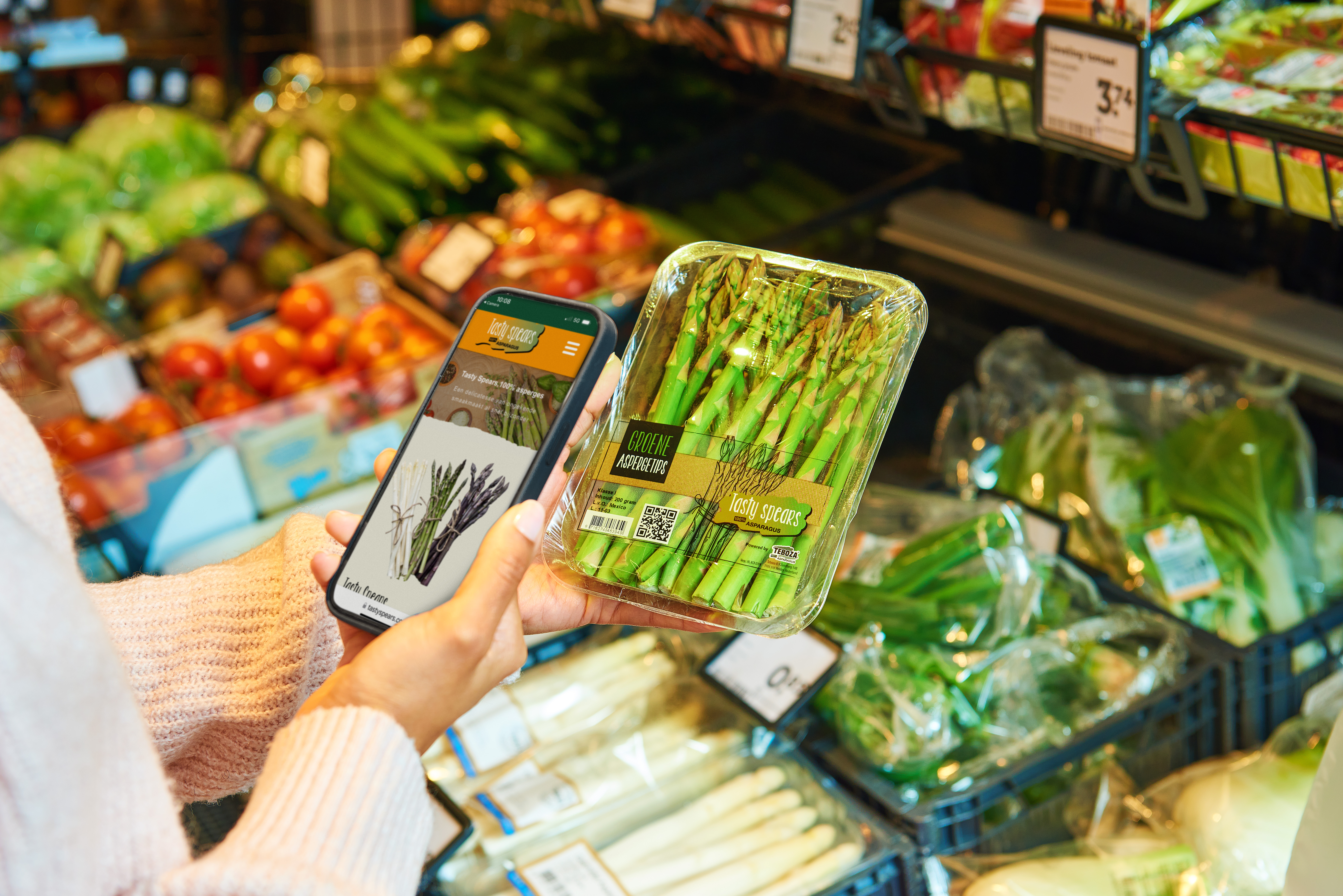 You need a unique GS1 article code (GTIN) to sell your product anywhere in the world, whether online or in a physical shop. And to track your products throughout the chain on their product journey, uniquely identify your company, branch, agricultural plot or orchard with a GS1 location code (GLN).
Key to more product information

The GS1 article code is also a key to more information. The code allows you to add product information in GS1 Data Source, our data pool that uses the global GDSN network. Within this network, you share product data with your customers, such as retailers. To identify your company within the data pool, use a GS1 location code or GLN. If you sell to larger retailers, they will often ask you for your GLN.
GS1's QR code: the all-in-one code
GS1's QR code can contain more information than the barcode. Think of a web address, recipe, expiry date, serial number and batch number. Retailers can thus make processes more efficient and sustainable, suppliers can communicate directly with consumers, and consumers can access real-time information such as allergen information, promotions, and reviews with a scan.
Legal obligations labels for fruits and vegetables 
The European Union imposes requirements on what must be included on consumer and commercial labels of potatoes, fruits and vegetables (AGF products). We have a guideline available so you can meet these requirements. 
Cooperation with Frug I Com for fruits and vegetables 
The requirements for potatoes, fruits and vegetables have increased considerably in recent years. By using GS1 GLNs, companies can meet these requirements. For the assignment of GTINs and GLNs to these products, we work closely with Frug I com. They offer service packs on their website and provide guidance on the application and assignment of the codes.